This wooden console table is very much un the 1930's Art Deco style with its four shelves made of glass and the inox structure. It would be perfect to furnish your entrance hall.
This console table also exists in in brown color and can be matched with the very Art Deco furniture of the Aston collection.
We provide worldwide shipping upon request. Contact us.
Including 2,00 € for ecotax
OU PAYEZ EN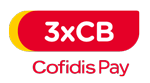 ou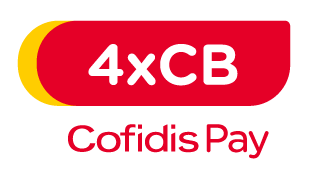 SANS FRAIS.
Soit 166.78€ pendant 3 mois
Facilités disponibles jusqu'au 31/12/2021
Paiement en 3X par Carte Bancaire via Cofidis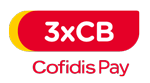 Pour une commande dont le montant est compris entre 500 € et 1500 € :
Nous vous proposons par l'intermédiaire de la société Cofidis Retail un paiement en 3 fois (sans frais) par carte bancaire.
Financement d'une durée inférieure à 3 mois consenti sous réserve d'acceptation par COFIDIS, SA à Directoire et Conseil de surveillance au capital de 67 500 000€. Siège social : Parc de la Haute Borne, 61 avenue Halley 59866 VILLENEUVE D'ASCQ Cedex - R.C.S LILLE METROPOLE SIREN N°325 307 106 enregistré auprès de l'ORIAS sous le numéro 07 02 34 93. Vous bénéficiez d'un délai légal de rétractation au titre de la vente à distance.